On the morning of the 10th of January, this year, the SouthWoods looked quite pretty with its fresh white frock of soft fluffiness. Most of the residents of the area were calmly observing the scene, thinking their private thoughts about this, that and the other, and preparing to take on the tasks of the new day.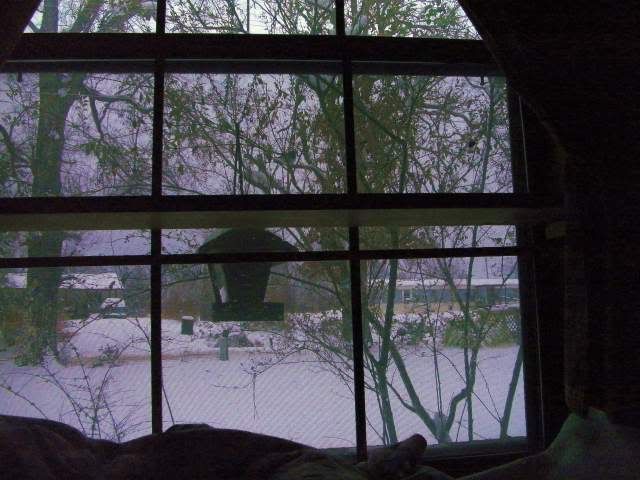 Even the birds were silent in honor of the day
Strange as it was, the snow was not dreaded nor
was it unwanted by as many as would admit later
It was just unexpected
Mother Nature at her finest
All through this light downfall, we, the residents of Five Oaks Manor, attended to our personal business as usual, with only light speculation as to what we might expect when we went out and about. That is, IF we went out and about. Well, need and want did not figure in that IF, and we did NOT go out and about.
Oh, I went out to the Cat Porch to check on the little girl kits, fed them, got their reports and reactions to the cold, wet white stuff that is back again. Yes, they had seen it before, and we even reported their reactions a year or so ago here in the Blog. This year the girls' reaction was like, 'so what'. I left it at that, snugged up the blanket covering the entrance into their boudoir in the laundry room, added another small heat lamp to the room, and went to the front to look around.
Nothing stirred. No one was out. There were NO tire tracks on the roadway, no shoveled piles of unwanted snow anywhere. Just pure crystalline white snow - Mother Nature's favorite 'winter robe.' Oh, there were tracks, small tracks, tiny furrows from burrow to food supply and other areas, but there were no moving bodies. All were closely tucked into their respective 'warm spots', where when after only a short time, I, myself, returned to mine.
The first thing I noticed as I came back inside the kitchen was Buddy Bear. Standing on the old microwave cabinet we now use as a bread box/cat 'look out the door' stand, he made it his first official job of the day to see me informed of the fact it was cold out, I shouldn't go out, and I should now feed them their soft dinners. I told him that I knew, I didn't, and I did. And we all, in short order, paraded into the front room to the futon and another couple three hours of sleep.
Snow is nice, in moderation, nice to look at, but I wouldn't want to live anywhere other that in the SouthWoods where it is just a once in a while thing.
NO, we did NOT make a snow man, we did not make snow angels, but yes I did shovel one small path to the passenger's door of the car for M'Lady just in case things iced over or we had an emergency and had to go out. Oh, and the path was to the little cats' emergency 'when it's raining, or otherwise bad weather' 'out house' under the car. Double duty that task.
I do not regret not having snow in quantities sufficient to handle my taking a cross country trek by snow shoe or ski, or even a down hill glide on my trusty toboggan. Those endeavors are from a time long past, at least in this old soul's world. M'Lady was born and raised in deep snow (Germany), and she, as well, has no regrets and no desire to relive the lost childhood. We talked about it seriously for every bit of 10 minutes, then we turned the TV on, lit the fire under the kettle, and begun the day in warmth and a light scattering of cat hair.
Just remembering .....
As always, I feel loved.
Later .....
________________________________________________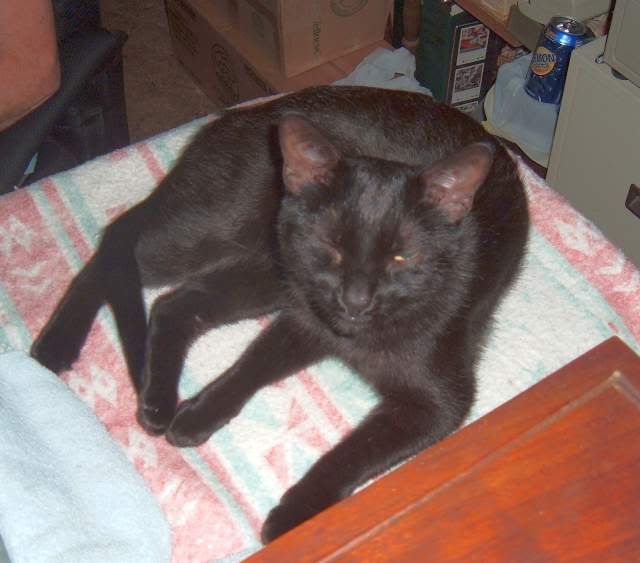 ___________________________