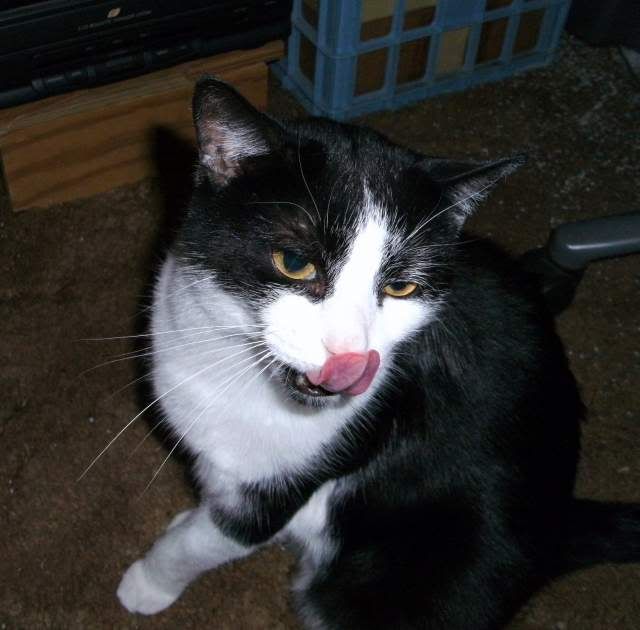 Introducing Rowdy, the baby of the 6 Mouskateers of Five Oaks Manor
in the middle of a Cat Nip party
the eyes begin to glaze, the claws come out,
the brain goes numb,
a grown cat once again becomes a hell-raising roisterous kitten
all hell breaks loose in the otherwise peaceful Manor.
You want pictures?
YOU try to catch them.
Never try to walk down the hall when the little ones are imbibing in the sinful cat weed. It is just not safe I'm tellin ya!
As always, I feel loved.
Later .....
________________________________________________