I mixed up a little tuna treat for the cats the other night. I don't think it met with their approval. Here's what two of the
6 Mouskateers of Five Oaks Manor
thought about the meal.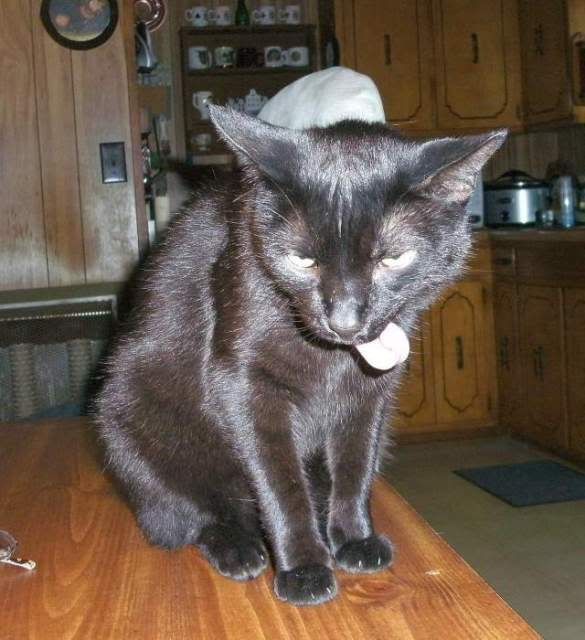 Miki didn't like the taste .....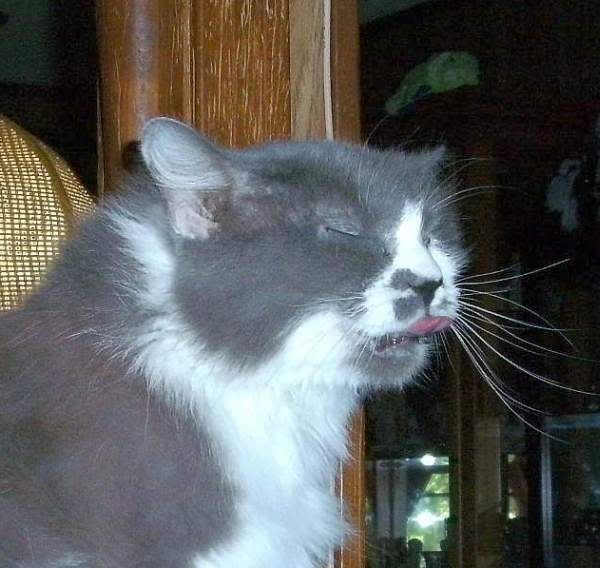 Buddy didn't like the taste either .....
Maybe we shouldn't have put the jalapeno peppers in the tuna. Guess we won't make that mistake again.
The other 4 victims would not appear before camera to comment.
More on the 11 PM news.
They forgave us and came for loving later. I think they probably will only eat dry food from now on. Still ......
I feel loved.