We have returned from Real Life, this time with a whole mess of new pictures and ideas. Just hope to get over the touch too much of heat I took in today.
Recently we had a total wipe out of grass cutting equipment, which brought about a whole mess of weeds ..... some tall and skinny, some short and fat, some rather lovely sprouting flowers all over the yard in odd places. The big stuff the outside girls and I took out by hand (and a good old fashioned pair of non-electric hedge clippers). I, of course did the easy part. Smokey and Spooky had the hard job of pointing me in the right directions. Needless to say the work time was a bit of fun in spite of the heat and the bending over. This particular day I had the camera in my pocket.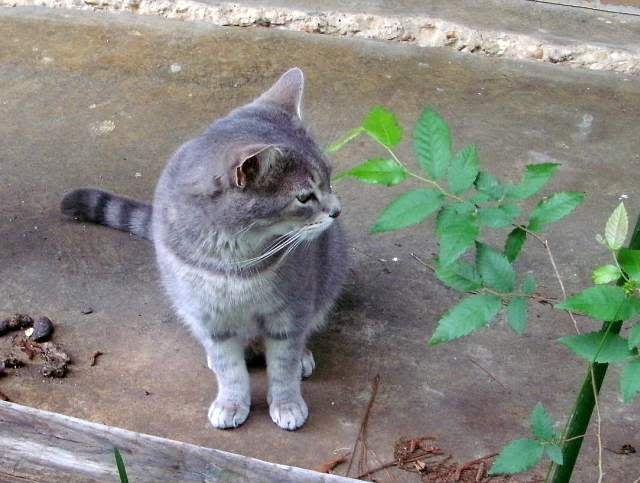 "This is weed.
This you must make go ways.
I has spoken."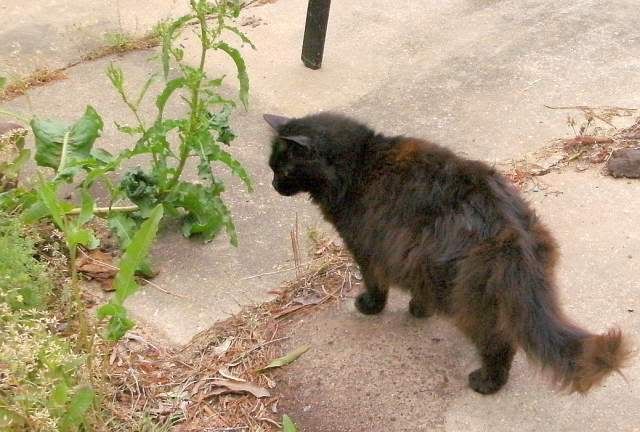 "This big weeds over here!
Donforgets these ones."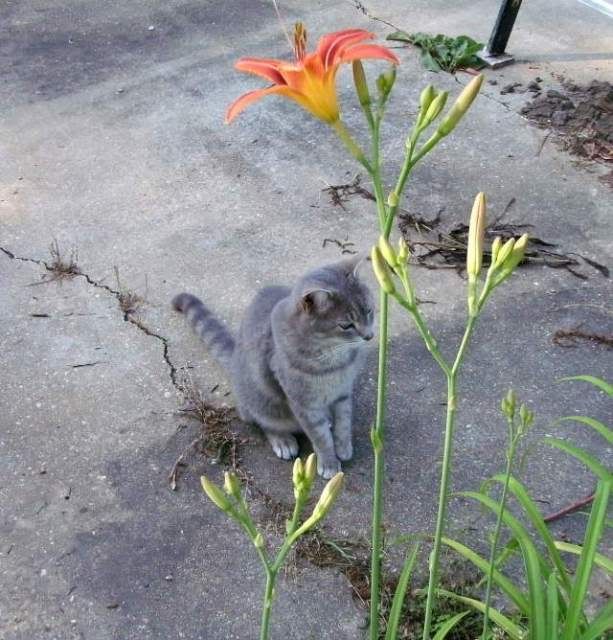 "You needs to sweeps the rain mess too.
It not looks good Large One!"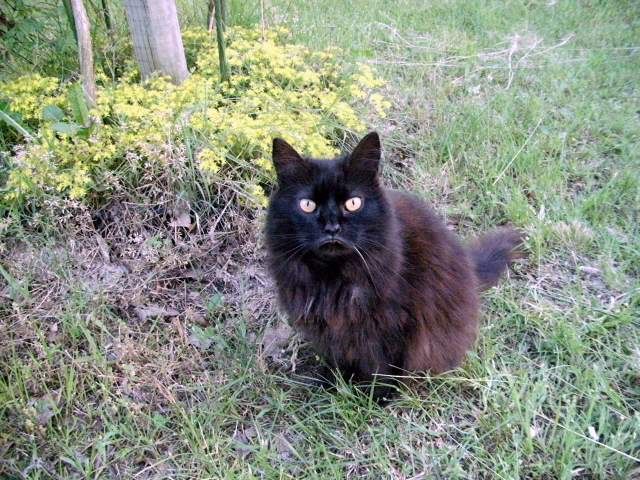 "Donforgets dis purty patch.
Cuts around and makes it nice."
All in all, the day, well several days actually, because we had a rain shower most every day, was a bit rough on the old bod, but the little Girls made the job fun.
We'll mark this one finished and get it posted before the day is ended.
With the little girls helping outside, I feel loved.