At
Five Oaks Manor
, there are chairs aplenty all through the house. In fact there are more chairs than there are humans, cats, and the few occasional visitors we have on the rare occasions we HAVE visitors.
There are two chairs for each computer (one for Lisa, and one for me). So there shouldn't be any problems getting settled in front of the monitor for the daily posting, right? RIGHT! NOT!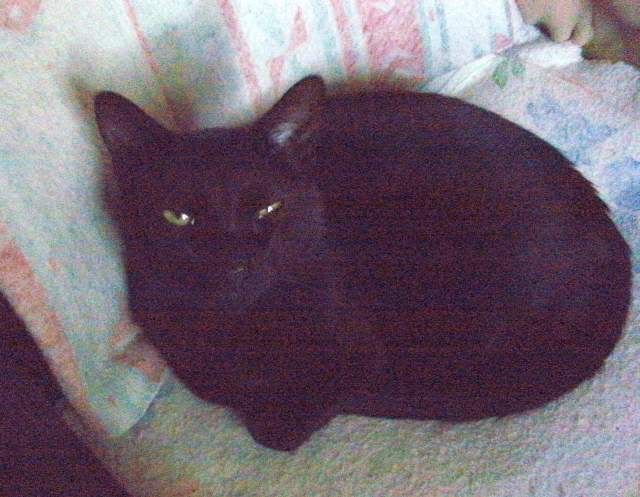 Caught MikiCato in my chair one afternoon and he said
"But you wuzn cheere when I laided down Dad
does I really really gots to gets up an moves?"
I went back to bed!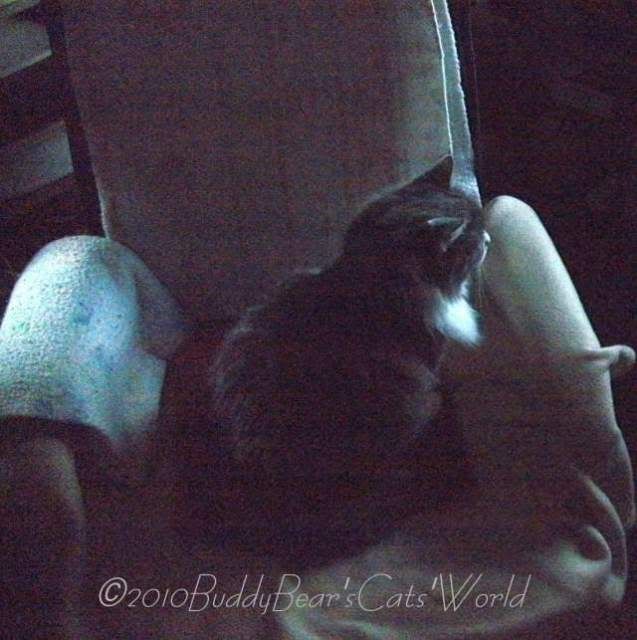 Then there was the morning (way early for me)
when I caught Buddy Bear just contemplating
the sunrise out the front window
Since he was just settling down for the morning
I went back to bed.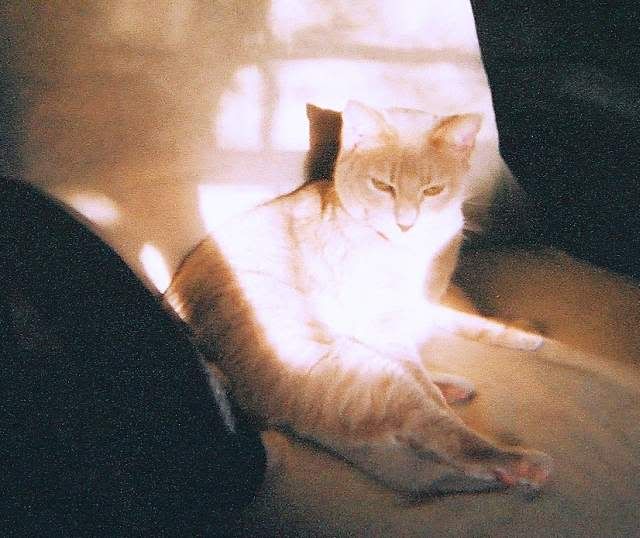 Then, another day I came in for the morning postings
I found Tegar in my chair
It's a conspiracy, I tell ya, a conspiracy.
I went back to bed.
Now, since it's just past midnight here in the
SouthWoods
, and I'm finished posting for the night (I did manage to catch my chair empty this time), you can paint me gone.
I went back to bed!
Still, I feel loved.