MikiCato
, our little black short hair is actually
MY
cat. I wanted a black kitty, I searched for him, I drove three counties worth of highways, by-ways, and back roads, till I found him, then I brought him home to be with
Buddy Bear
and the other kits in our clowder.
Buddy Bear
had been the baby. Now
Miki
was the baby.
Miki
took to me, took me over, and grew up training me to be exclusively his human. At least I THOUGHT I was exclusively his human.
Then, I caught this picture one chilly day in October.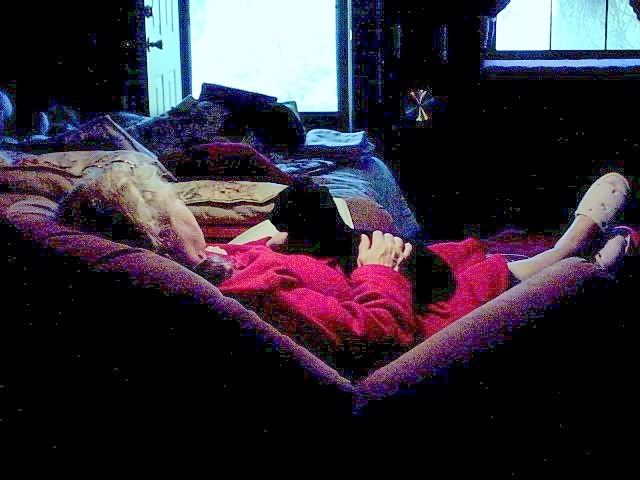 The cat had dumped me
for the Lady of the House
A lap cat he was not
Miss Lisa changed that
Still, I feel loved.