As we were looking through the files we came across this one from several years ago. It was taken during one of the frequent visits of our youngest daughter and her three girls.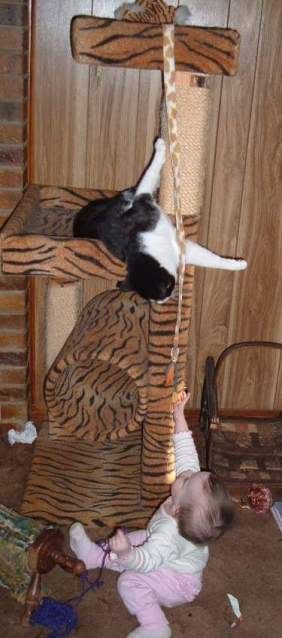 Rowdy, the youngest
of the 6 Mouskateers
and Morgan,
the youngest of the Grandchildren,
having a Funday afternoon romp around the Cat tree
They grow up way too soon Ya know?
Still feel loved here!