Weather in the SouthWoods is quite strange the last few days. Temps are right around 100° and the humidity is near 100%, give or take a few degrees and percentage points.
So nerves are on edge, things just don't work right, and trust, it seems, is not very high. The Mouskateers are acting strange.
I sat down for a mug of tea and this appeared at the other end of the table ..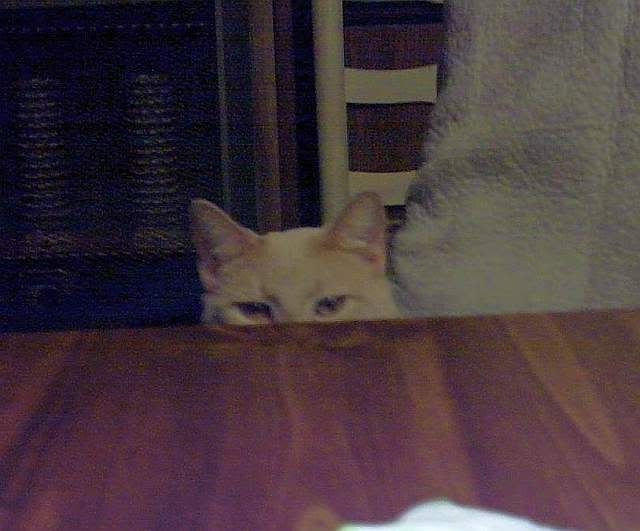 I am being observed this evening, why I do not know
but I am not going to move fast
nor will I put my hands down from the top of the table
All things considered, we hope everyone has a great rest of the weekend.
I feel loved!
(in spite of the lurking cat at the other end of the table)