Today being Caturday, there were plenty of irritating, boring hours in the day, helped along by a most unexpected 'power-outage'. We spent 4 hours chaffing at the bit, grumbling because the AC was out, the reading lamps wouldn't work, it was too uncomfortable outside to hit the Cat Porch for some quality time with the girls and mayhap to do a bit of reading ..... the small things that really get to you.
Funny what a disturbance like loosing electricity in the house will do to folks of the 'senior retired ranks', not to say anything about the cats of the house. It was NOT an US day. Oh, the cats all enjoyed the quiet and, I'm thinking, the fresh air coming in the open windows. It was an allergy pill day for the humans.
Whatever, it's all over, the rains are on the way, and we'll be expecting storms and rain in the SouthWoods tonight and tomorrow. That is good quality cuddling time.
I was wandering through the collection of family pix this evening and came up with a few random shots of days past; some not so long ago, some ..... well, enough!
Here are our pictures for Caturday, May 15th, 2010.
___________________________________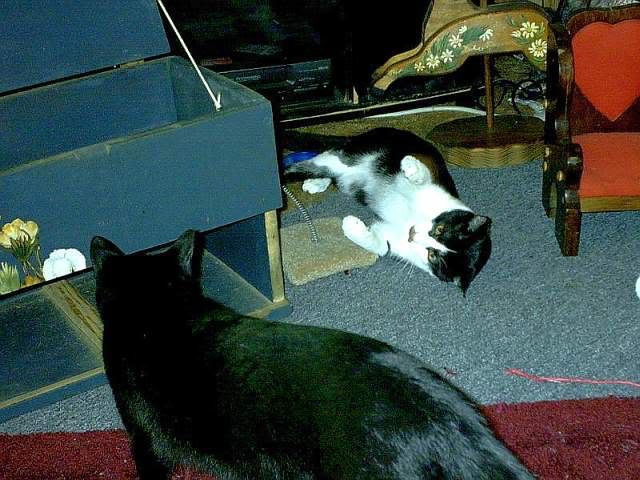 Mom cleans out her pattern chest
with the help of the boys
Miki and Rowdy spar and postulate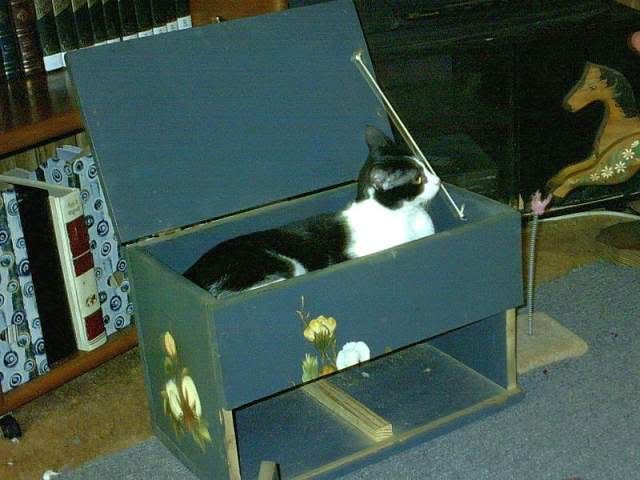 Rowdy won that round
and he settled into his new 'nest'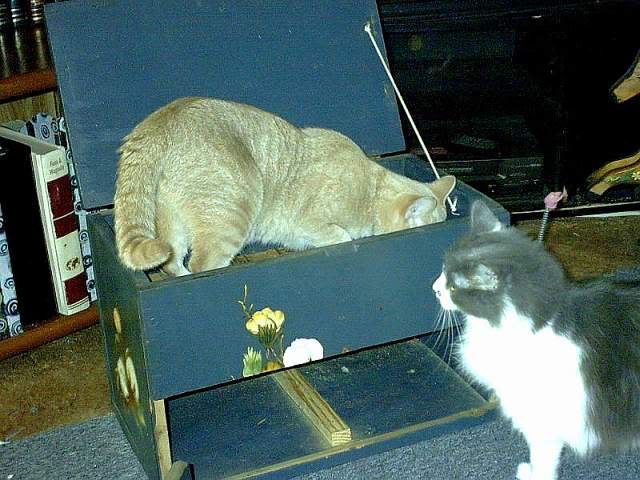 Later it's Tegar and Buddy
in competition for the treasured site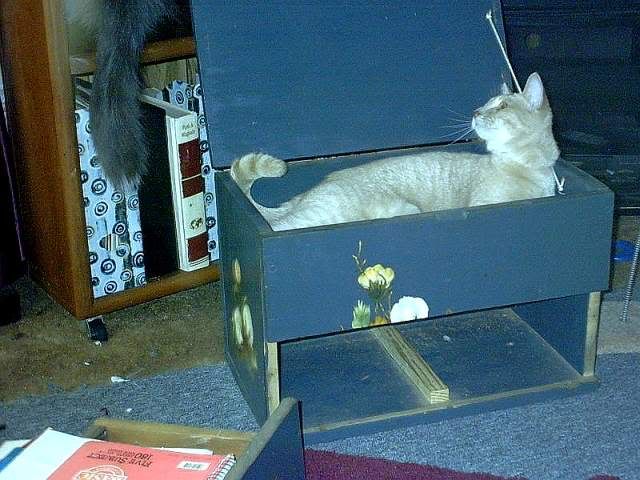 Tegar wins out
and Buddy decides to hide
in the bookcase behind the chest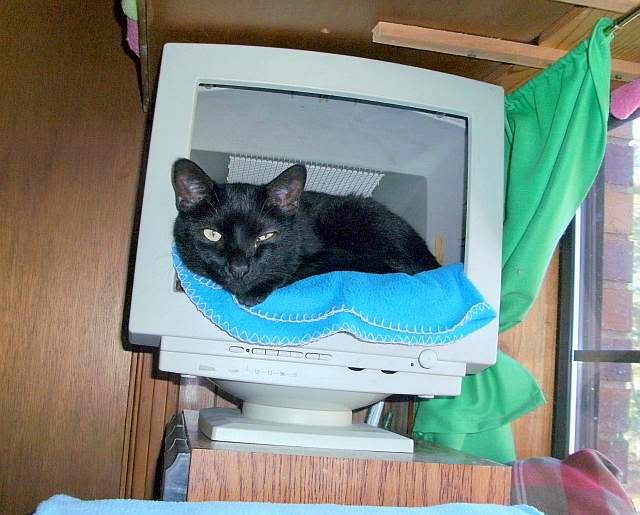 Miki retired to the Monitor case bed
and Rowdy ran off to the bedroom
to snuggle with his Mommy!
That was one day about 5 years ago. The boys are still sparring for nests and beds, and we are still taking pictures. There's more to come, promise.
Check us out tomorrow. There will be more fun with the 6 Mouskateers of Five Oaks Manor, SouthWoodsUSA, possibly a few visitor type kitties, some more verse, and of course, plenty Blather from myself.
Have a good day everyone.