with more of the pictures of our little guys from the 6 Mouskateers of Five Oaks Manor, South Woods, NE MS, USA.
You know, I gotta stop that. Long titles like that are what's wearing my old fingers out. I'll let the younger generation do that.
Oh, while I'm at it, I'd like to mention a very nice person I've grown to admire in the last few weeks of reading her works and associating with her Blog. She even featured us on her place a few days ago, and I made an off handed attempt at linking to her place.
I am so sorry. There's no reason for that .... but I'll do my best to attempt to invent some ..... Seriously!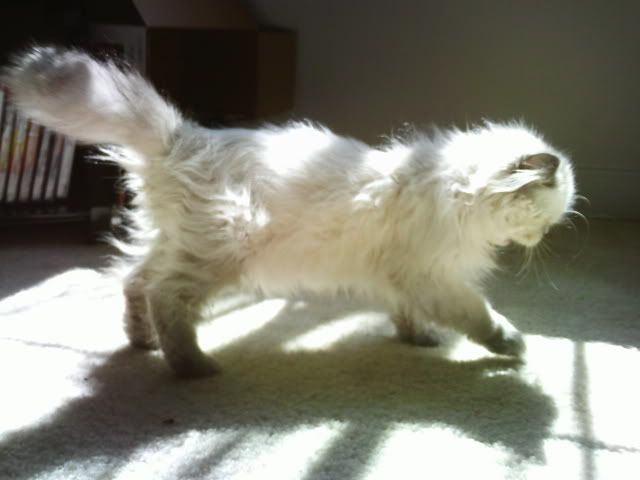 Little Guy's name us
Melvin
. The Webmaster's name is
The Caring Infernal Warden
. I would say this Lady is an Angel for taking on the task she has. Little Melvin is not more than a handful, but he brought with him a double handful of medical problems. The little guy came to the right place though. He is in very caring and capable hands.
The 6 Mouskateers, Miss Lisa, and I salute you. The site is
Mouchois
. Go see the tiny little guy that makes a great big impression on everyone who meets him.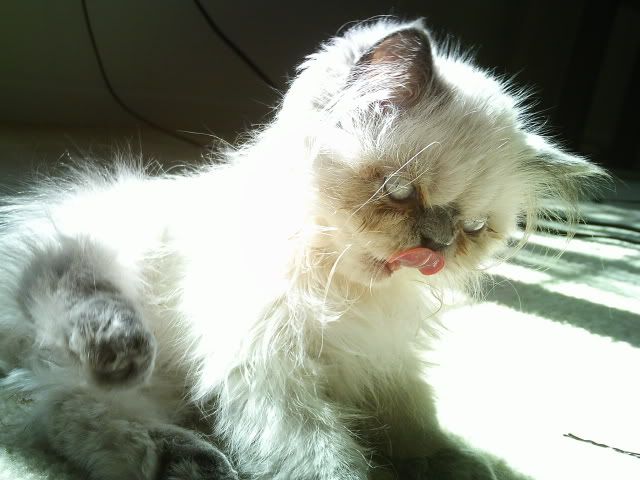 Great reading too.