Late getting this one out. Lots of things going on in RL, many more on the WWW. Put them together and you make for some tuckered out Kitties and Beans. And to think I have two more blog posts to write before I can dump my lap robe, MikiCato (the Halloween kitty/house panther), in the feathers and crawl in with the Small One, Miki, Buddy and the rest of the boys.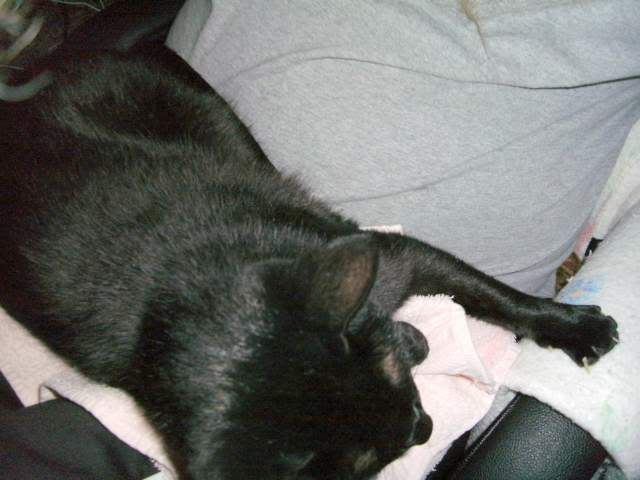 He never asks if he can curl up there
I never expect him to
It's like a mutual comfort thing
the warmth of the love we share this way
I am his comfy bed, he is my belly warmer
KikiCato is the Big One's owner

Tegar and Buddy Bear take the first soft spots available
these particular 'beds' adjacent to the Big One's left elbow
at the computer console
That WAS a fresh shirt I had laid out for tomorrow.
it will do just fine. I love cat hair shirts
so warm, so soft, so hard to wash out
Who cares. They are allowed.
"Where is the kid, Rowdy?", you may ask. In bed with his Small One, what do you think.
As always, I feel loved.
Later .....
___________________________________