Buddy Bear inspects the fresh bed linen
He is waiting on his pillow -
My arm.
He gets very vocal about me dragging around
when I should be in bed

Tegar spending the afternoon watching TV
He loves the Soaps .....
sleeps in front of them a lot

but his second favorite sleeping place,
after my chair in the dining room,
is up here on the tower -
when he can run brother Rowdy off
It IS Rowdy's tower after all
Outside on the Cat Porch (car port)
Princess decides to amble back to the boudoir (laundry room)
for a snack and a drink
This one loves her food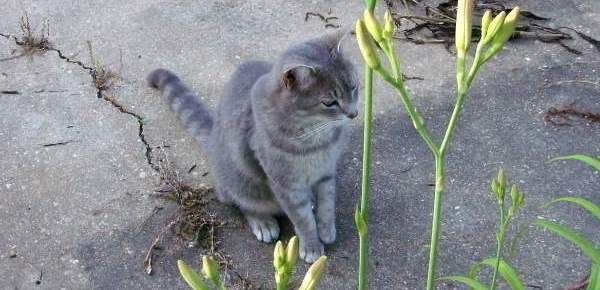 having eaten earlier, Smokey,
the Might Huntress sees movement -
something stirring in the flower bed
birds just don't trust her

Rowdy and the Bear hunt for other things
the Bear wants a square of sheet to curl on
Rowdy wants his Mom's yarn -
All of it

With all the others previously occupied
MikiCato romps in his computer room
this is his favorite pose.
We (me.myself/I) call it
Basement/Ceiling/Monorail Cat
He does it so well.
So, there you have another last minute prepared offering. We shall call it A Last Minute Prepared Offering. Like that? Might as well, 'cause that's all folks.
Y'all come see us when you can. Lisa, the boys and girls, and of course, I/me, hope you enjoy the Blathers. Actually, Miss Lisa never sees them until she does her daily browse of the Cat's World properties on the WWW. But she will tell you her side, trust me. She tells me regularly.
As always, I feel loved.
Later .....
________________________________________________