Hello from the
6 Mouskateers
,
Miss Lisa
, and
Me
. We're back again. What can I say? Real Life is the pits sometimes, and with the weather like it is here in the
SouthWoods
, we are doing good to hit 10% of what we're supposed to do with any regularity. Hopefully, the kits and I can continue this one more regularly.
What has taken up most of our days here? We'll show you.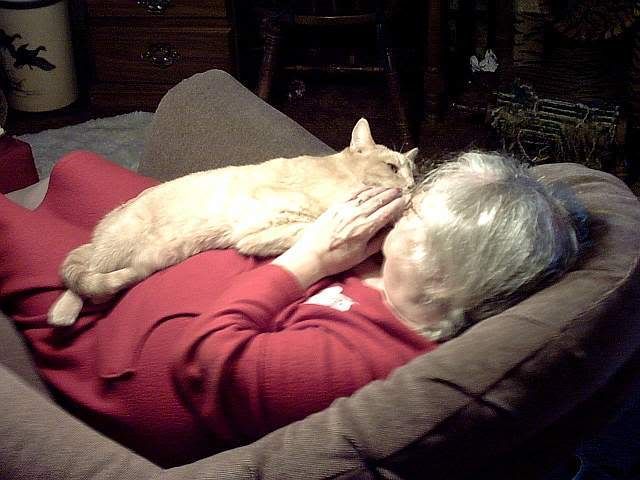 Tegar spends a lot of his time pinning his Small One down,
either to the futon, the chair, or the bed.
Seems he knows she doesn't need to do all the things
she claims she has to do during the heat of the day.
Then when night comes around
He'll sneak off to do his cat thing.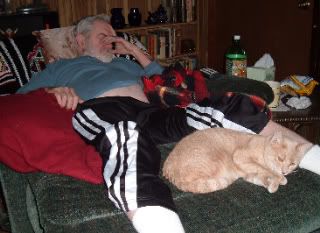 Tegar spends a small part of his day tending to his 'Large One'
when he can get Buddy and Miki out of the way.
Usually he'll put Small One to sleep then pounce on Large One.
Crafty little guy that one.
Our normal (if there is such a thing with a retired family) activities are tended to during the night time and early morning hours. Surprisingly enough the cats sleep through the night, unless of course we bother them. Sometimes that is a very tempting though ..... payback time? NOT!
With
Tegar
, and the rest of the gang around, I feel loved.