I have tried to get on several places this afternoon and nothing works ..... well nothing on our Forums server. Facebook works, our website works, and Google is buzzing along just fine, so I'm thinking my forums are down for the day.
Now isn't that a hell of a note. I have to loose access to my forums before I will come to Buddy's Blog and make my mark. Sorry, I have no excuse for the absence .... well, maybe Real Life.
Be that as it may, here's something I found while going through the on board files last night I thought everyone might like.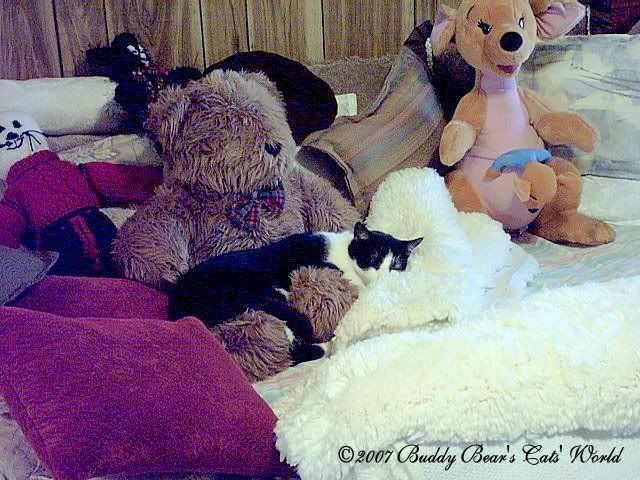 One peaceful afternoon a couple years back
Rowdy decided to take his nap in the center
of the Little One's Futon display.
Trust me, he is NOT that much an Angel Kitty

Only when he's asleep
I'll give the credit for the picture to my youngest Daughter, Electric Dreamz, who just happened to have her camera in hand when she came to visit.
Until next time .......