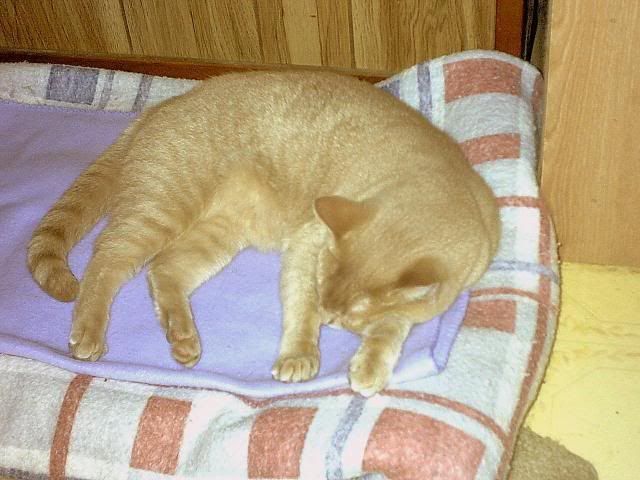 Tegar in the favorite winter spot before the living/dining room heater.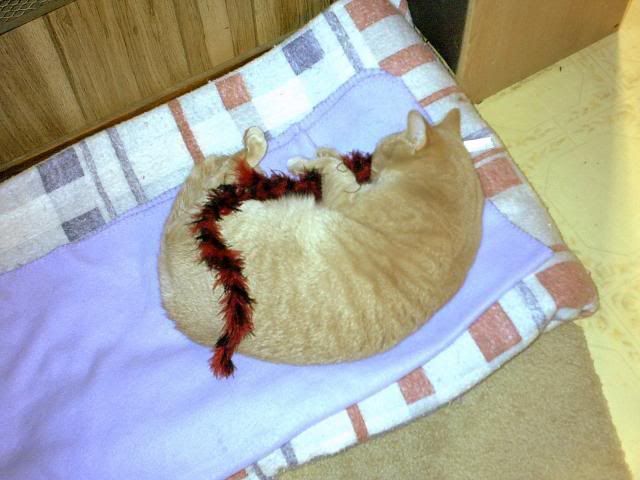 Just settling in for a long winter's nap. He's getting serious about it now.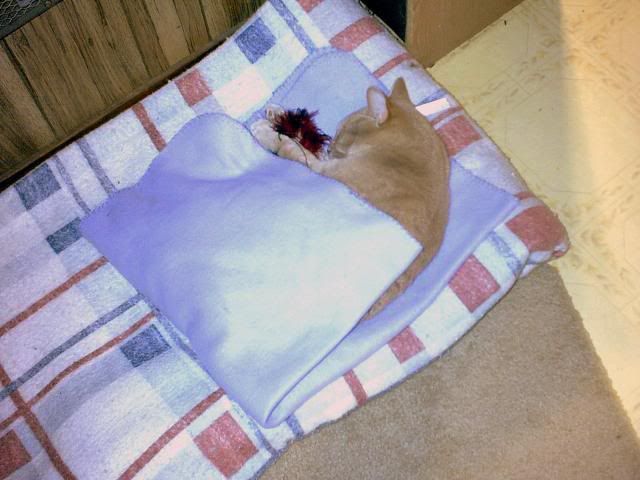 Someone decides he needs a little cover. The afternoon is getting cooler.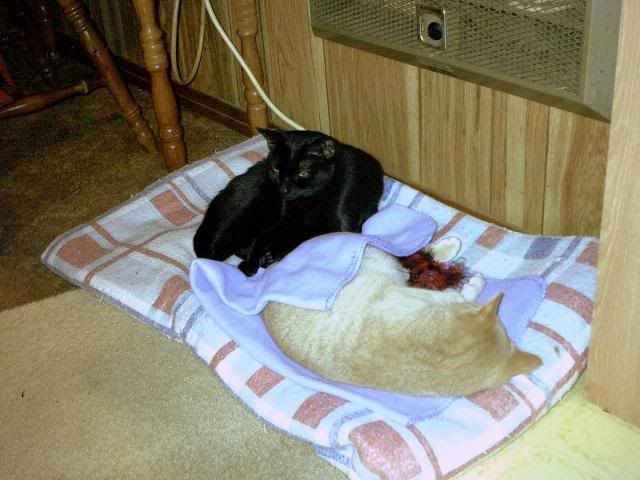 Big brother, MikiCato joins the napping kit. Play is canceled until after nap time, or until Mom opens the soft food packs.
Just considering a few alternatives to an inactive Blog here. Since I am the proud possession of 4 beautiful house fur balls, and am besotted with taking pictures of them, we're thinking maybe a day or two a week devoted to the snapshots left stored on the hard drive. We've well over 3000 to choose from, so maybe .....
Comments are welcome .... suggestions are too.
Want to have a snap of your favorite kit posted here? Send it to cwmail@thewizardsgtpop.com and we will include it here in the next scheduled posting. Or, if you wish, we'll add them to the Friends' Pets Photo Album located at www.thewizardsgtpop.com/friendsalbum.html
All photos posted here are the property of the photographer.
I am your Webmaster, Roy York, Sr,
the Wizard they call "Sergeant Pop"